Clarence Accommodation Search
For Cheap, Luxury or Discount Hotels around Clarence
Welcome to our guide to the best accommodation options in and around the scenic city of Clarence, Tasmania, Australia. Whether you're planning a weekend getaway, a family vacation, or a business trip, our comprehensive list has got you covered.
1. Zero Davey Boutique Apartments
Located in the heart of Hobart, just 5 miles from Clarence, the Zero Davey Boutique Apartments offer spacious and luxurious accommodations with stunning waterfront views. Each apartment features a fully equipped kitchen, modern furnishings, and separate living and dining areas. Guests can enjoy access to the on-site fitness center, sauna, and outdoor BBQ area.
2. Orana House Bed and Breakfast
Nestled in the charming suburb of Sandy Bay, just 2 miles from Clarence, the Orana House Bed and Breakfast provides a cozy and welcoming atmosphere for guests. The historic house has been carefully restored to its former Victorian-era elegance, with each of its five guestrooms individually decorated and appointed with antique furnishings. A delicious homemade breakfast is included with each stay.
3. Hobart Tower Motel
For affordable and convenient lodging, look no further than the Hobart Tower Motel, located in the nearby suburb of New Town. The motel offers a range of room options, from standard doubles to family suites, all featuring basic amenities like a TV, mini refrigerator, and tea/coffee making facilities. Free Wi-Fi and on-site parking are available, and the Hobart city center is just a short drive away.
4. Ramada Resort by Wyndham Seven Mile Beach
For those seeking a beachside retreat, the Ramada Resort by Wyndham Seven Mile Beach provides the ultimate getaway experience. The resort is situated on the picturesque Seven Mile Beach, just 9 miles from Clarence, and features spacious and modern apartments with fully equipped kitchens, private balconies, and stunning ocean views. Guests can take advantage of the resort's many amenities, including a heated indoor pool, tennis courts, and on-site restaurant and bar.
5. Salamanca Inn
Situated in the lively and historic district of Salamanca Place in central Hobart, the Salamanca Inn offers upscale accommodations in a prime location. The hotel features luxury suites and apartments, each decorated with contemporary decor and equipped with a private spa bath. Guests can enjoy access to the on-site gym and sauna, as well as the many shops, cafes, and restaurants of the nearby Salamanca Market.
We hope this guide has helped you find the perfect accommodation option for your stay in Clarence, Tasmania. Happy travels!
This is the worlds leading discount accommodation cross search engine

save up to 80%


This is the same set of services most travel agents use, Free to bookmark and share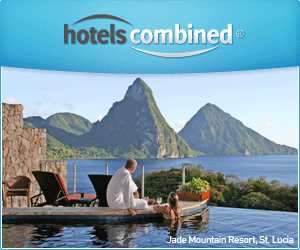 This is the site for Clarence Tasmania . Are you searching in the right Australian Region?
MOVE PORTAL